If you've any interest in contemporary art and what it is to be an artist, then I highly recommend that you have a listen to Grayson Perry's four Reith Lectures recently broadcast on Radio 4, which are available now to listen to on i-Player. You can also download a transcript.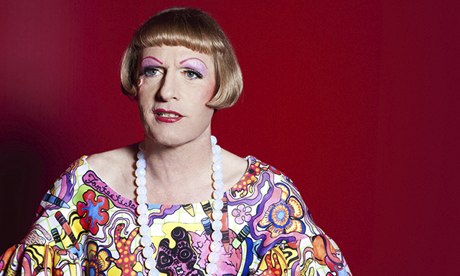 Photograph: Richard Ansett/BBC
Usually handily packaged under the moniker 'transvestite potter', Perry is witty, intelligent, articulate, knowledgable and funny, and talks huge amounts of illuminating sense about art, the nature of art, and what it is to be an artist.
Tune in to the first lecture HERE.
It's a thought-provoking treat.