So here is today's piece. Both are of Northern Ireland - the bottom one is at Rinagree, between Portrush and Portstewart, with Ireland on the horizon, and the top one is of White Park Bay, with Rathlin Island on the horizon.
The top one is only half finished. by the way
!
As you can see from the unfinished piece, I don't paint on to white canvas - I use a midtone, usually in a warm grey, lilac or I've been using a lot of cobalt blue backgrounds lately. It makes the sea colours really zingy, and contrasts with the oranges of autumn scenes.
Meanwhile - fancy a quick art historical romp through colour and shape?
Have a look at this article with short videos HERE.
It gives a timeline on the development of abstract art from Turner to Sol leWitt. And it has Andrew Graham Dixon - why wouldn't you want to watch it?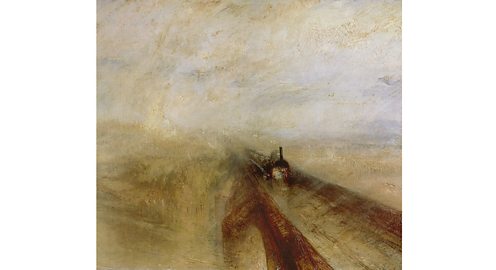 Rain, Steam, and Speed - The Great Western Railway by JMW Turner, National Gallery / Bridgeman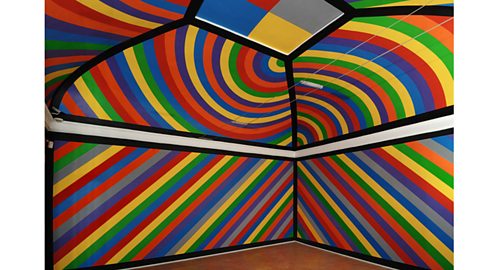 Wall drawing # 951 by Sol LeWitt, Museo Civico, Spoleto, Italy / Bridgeman