The death has been announced of George Martin, the producer and creative conduit for the uniquely influential sound of the Beatles. His input to their success was such that he has been dubbed 'The Fifth Beatle'.
Here's Martin with the boys, second from right.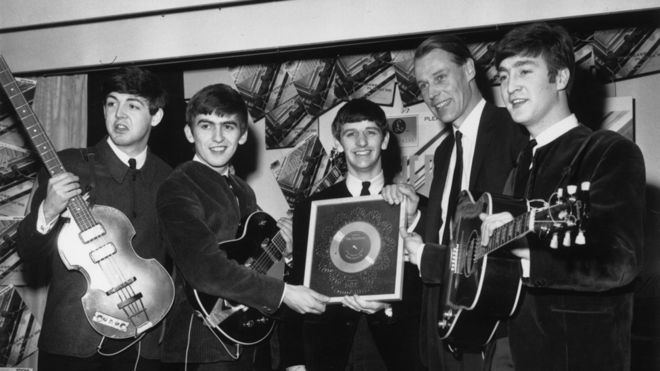 Getty Images
Which is all a bit confusing, because I wrote a blog some time ago called Stuart Sutcliffe: Artist and Fifth Beatle. Scottish-born Sutcliffe was actually a fifth person in the Beatles, being the original bass player when the band was a five piece. Maybe that makes him the First Beatle, not the Fifth?
Photograph by Peter Bruchmann of George Harrison and Stuart Sutcliffe in Hamburg
Or what about Brian Epstein?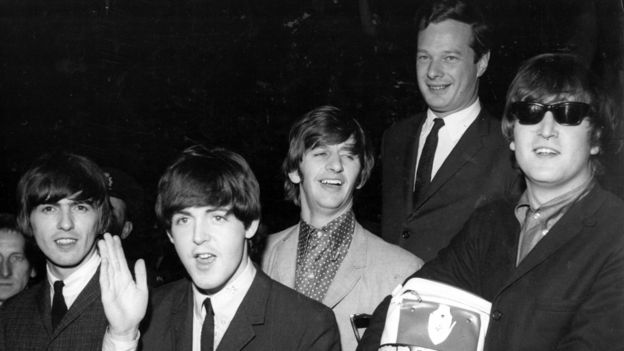 He was their manager and mentor, and Paul
McCartney summarised the huge importance of Epstein in a 1997 interview for a BBC documentary about Epstein, saying, "If anyone was the Fifth Beatle, it was Brian" Or does that actually make him the

S

ixth or Seventh Beatle?
And then there's Pete Best, the original drummer, whom Epstein sacked a couple of months after their first recording session.
Pete Best, 1961 (Photo by Albert Marrion)
Or what about Johnny Hutchinson (of The Big Three)? He played as drummer for three gigs in between Best and Ringo Starr.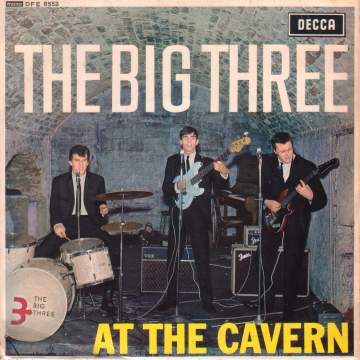 And then there's Andy White, a session drummer who played on two songs of the first recording session Ringo did with the band.
Ringo didn't play the drum for two songs of his first recording session with the Beatles (just other percussion).
Then Ringo fell ill with tonsillitis just before the 1964 tour of Europe and Australasia, and was replaced by Jimmie Nicol. Nicol, who had handily made an album of cover versions of Beatles songs and so knew all the arrangements, was phoned the same day that Starr became ill, and was called to the Abbey Road studios to rehearse.
27 hours later, he had completely mastered the full dazzling complexity of Starr's parts, and was on stage in Copenhagen.
Ten days and eight shows later, and he was out of the band again, but got (it's rumoured) the modern day equivalent of half a million dollars for his trouble. Nine months later he was bankrupt, and later became a recluse.
Then there's
Colin Hanton who was the drummer before Best, Mike McCartney (apparently), Tommy Moore (1960 tour of Scotland), and Norman Chapman who left to do his National Service.
How many Beatles is that we're up to?
And to confuse things further, in the frame there's also Derek Taylor (the Beatles' public relations manager) and Neil Aspinall (their road manager, pictured below).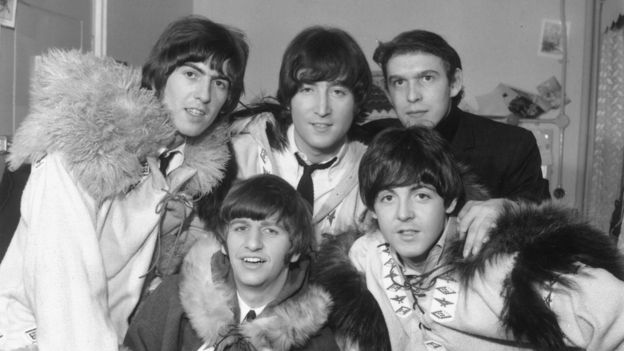 I'm not sure how many Fifth Beatles that makes, and there's possibly a whole lot more who are contenders.
But what it all goes to say is that, in fact, the Beatles weren't just four people. They were the core nugget of creativity, the people who had the vision and the raw ideas, but they also needed a creative team around them who could act as conduits, and who could crystallise and bring to fruition those ideas, and those sometimes tiny little seeds of something bigger (Lennon apparently once came to Martin with a single note as the basis for a song, which Martin then had to interpret and turn into musical gold-dust) .
The creativity of the Beatles, therefore, relied upon building up a

close and trusted group of people around them, a whole group ot 'Fifth Beatles', who not only had the technical knowledge, but also the necessary organisational, mentoring and pastoral skills as well, a whole range of people who could nurture and interpret and facilitate and focus the genius.