...Michelangelo's lovely Study for the Libyan Sibyl of 1508, which is in the Metropolitan Museum in New York (although I looked for it last time I was there, and couldn't find it).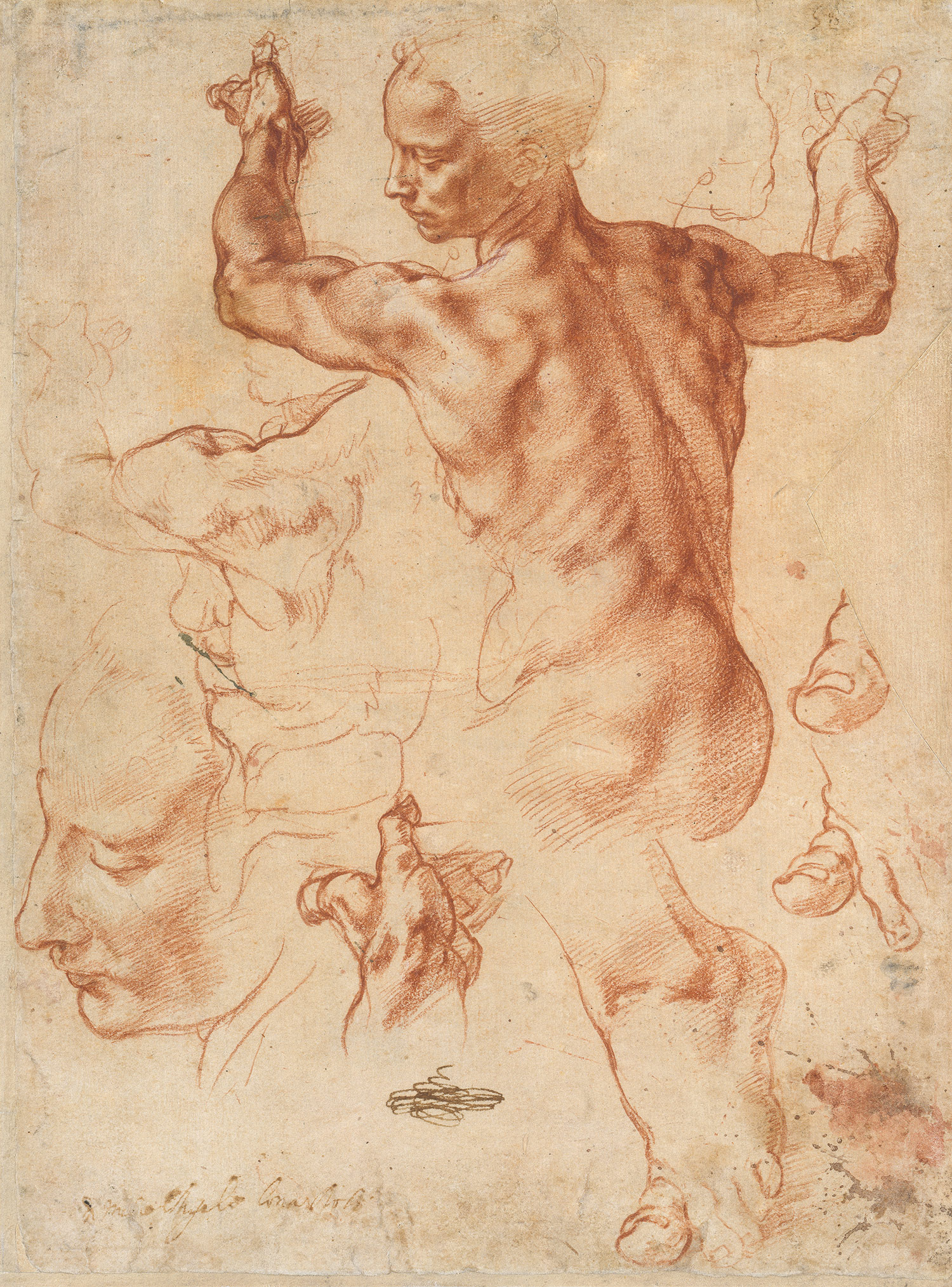 Only the size of a sheet of A4 paper, the Met themselves call this "the most magnificent drawing by Michelangelo in the United States". Apparently a male studio assistant posed for the anatomical study (hence the masculinity of the female figure, although all Michelangelo's women appear as if they could look after themselves in a scrap). All I can say is that that studio assistant certainly had a pretty hot set of muscles from grinding all those paints...
The drawing is of course a preparatory study for the Libyan Sibyl, one of the female seers frescoed on the ceiling of the Sistine Chapel (Vatican Palace) in 1508–12.
Here it is, after cleaning, so the colours just sing. When you see it in real life, you can't take your eyes off it.
I've explained the complications of fresco painting before here. Can you imagine your day's work being to balance on top of shaky scaffolding in poor light and paint the complexities and subtleties of this figure, all in one go?
It's an astonishing thought....