It's been a profoundly shocking day.
Mr Shah was an ordinary man, our local newsagent who always had a kind word, and yesterday had been posting Easter greetings to everyone.
Then last night he was murdered in the street.
There was a vigil tonight, and as we left the house to walk to his shop, people were coming out of their houses carrying flowers, until there was a huge, silent crowd of us, all walking down the street together, with one purpose.
People were pulling up in cars and parking randomly on the road, and getting out to join the movement of people.
We gathered on the corner, by Mr Shah's shop. There were so many people, as far as I could see in every direction, so many I couldn't count them. Hundreds and hundreds of people, continually arriving.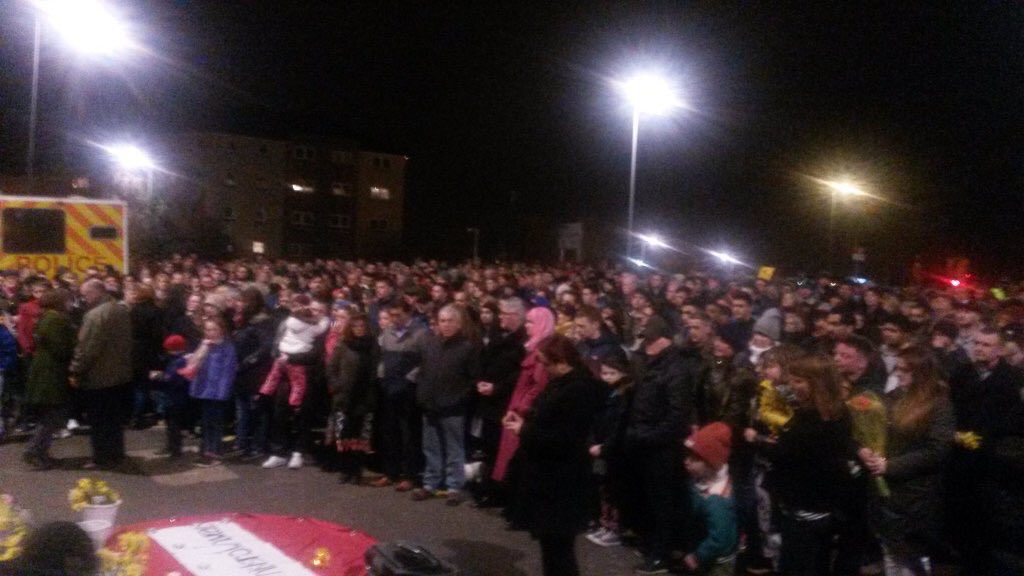 James Doleman
There was a steady line of people moving slowly to the front, to lay their flowers, or to put daffodils in the large buckets, or to lay out their candles, which kept being blown out by the strong, cold wind. It had the strange sense of one of Bill Viola's slowed down videos, and the same sort of depth of emotion.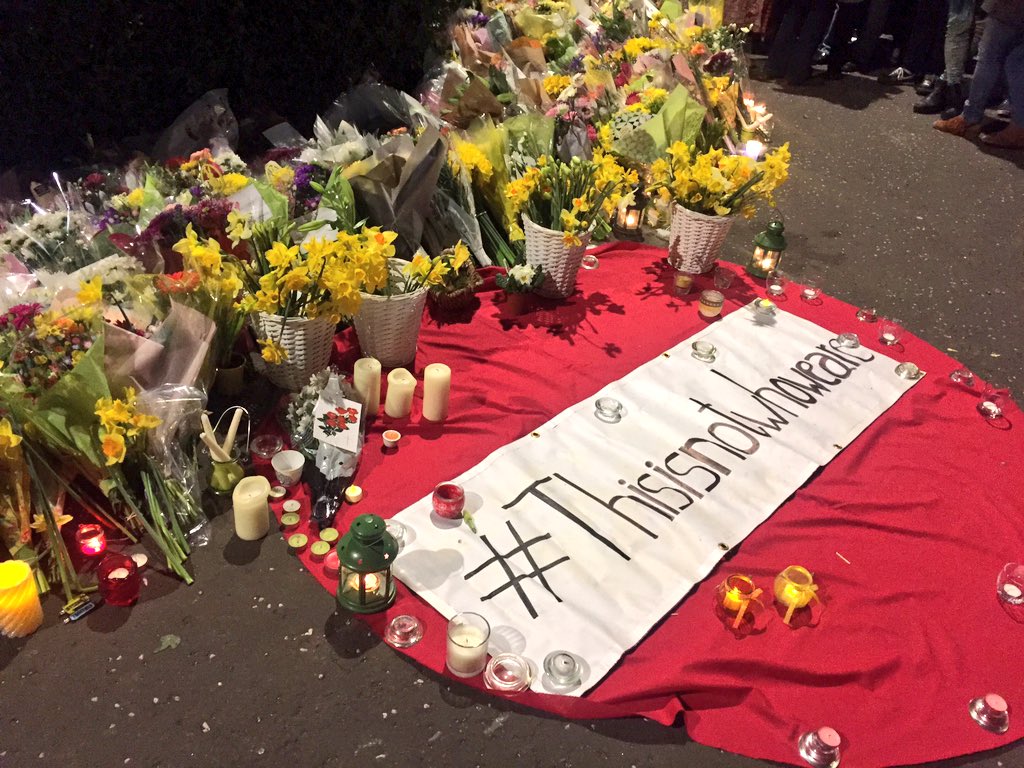 Everyone was quiet, even the children and the dogs (there were many, many dogs), except for some people crying.

It was hard not to cry, but also hard not to be incredibly moved.

It was a very, very powerful sense of a community coming together.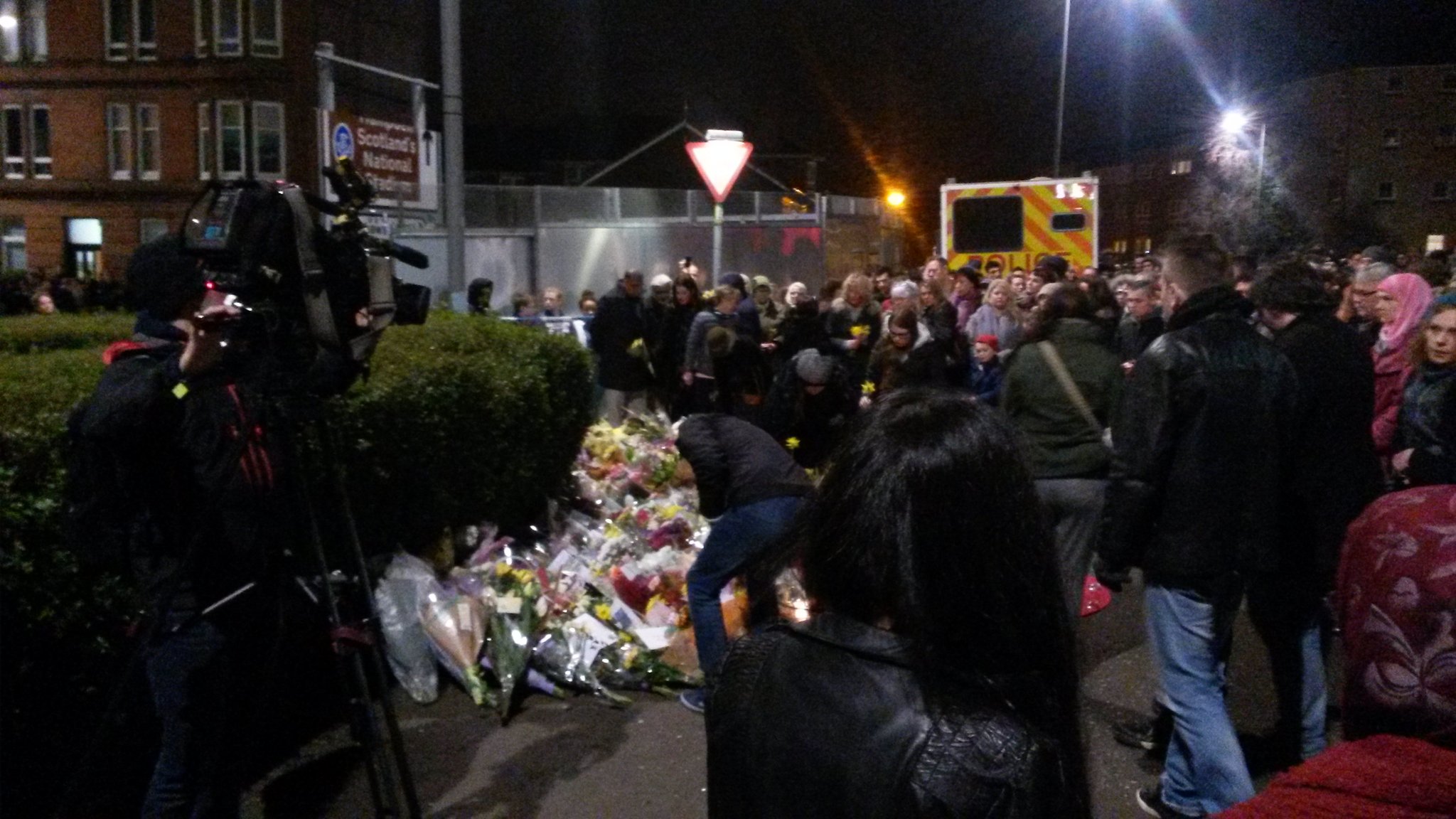 James Doleman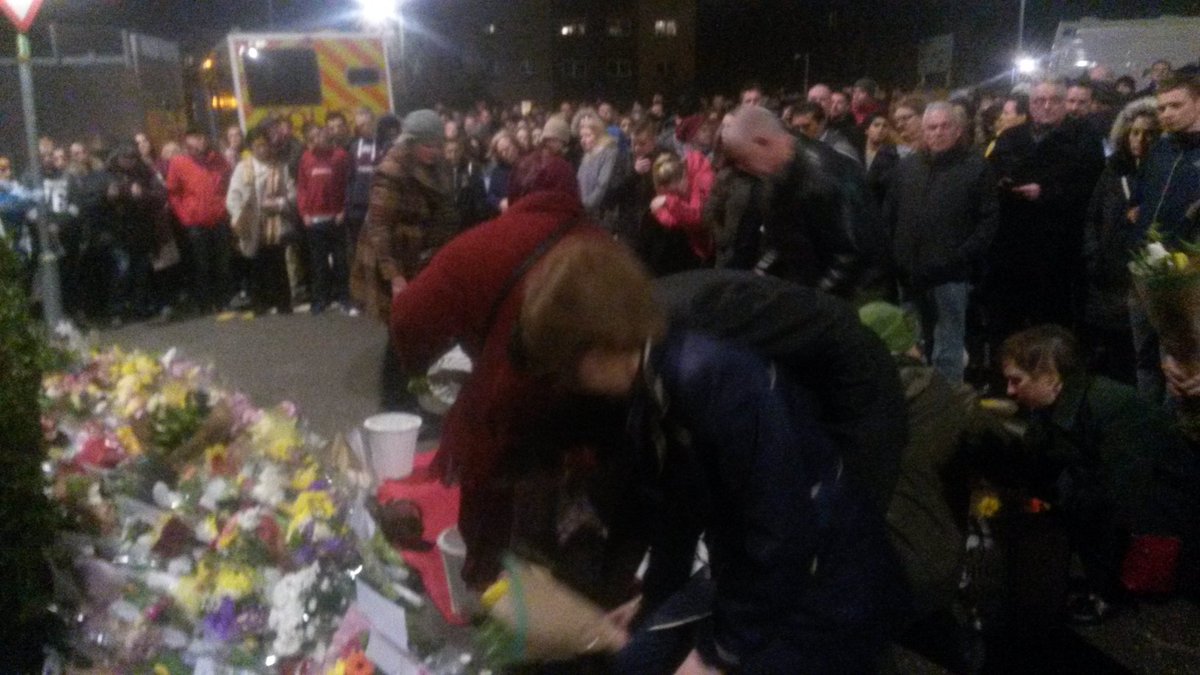 James Doleman
In the silence, First Minister Nicola Sturgeon laid flowers. Also there to support the family were Tasmina Ahmed Sheikh,
Humza Yousaf, and local MP Stewart McDonald.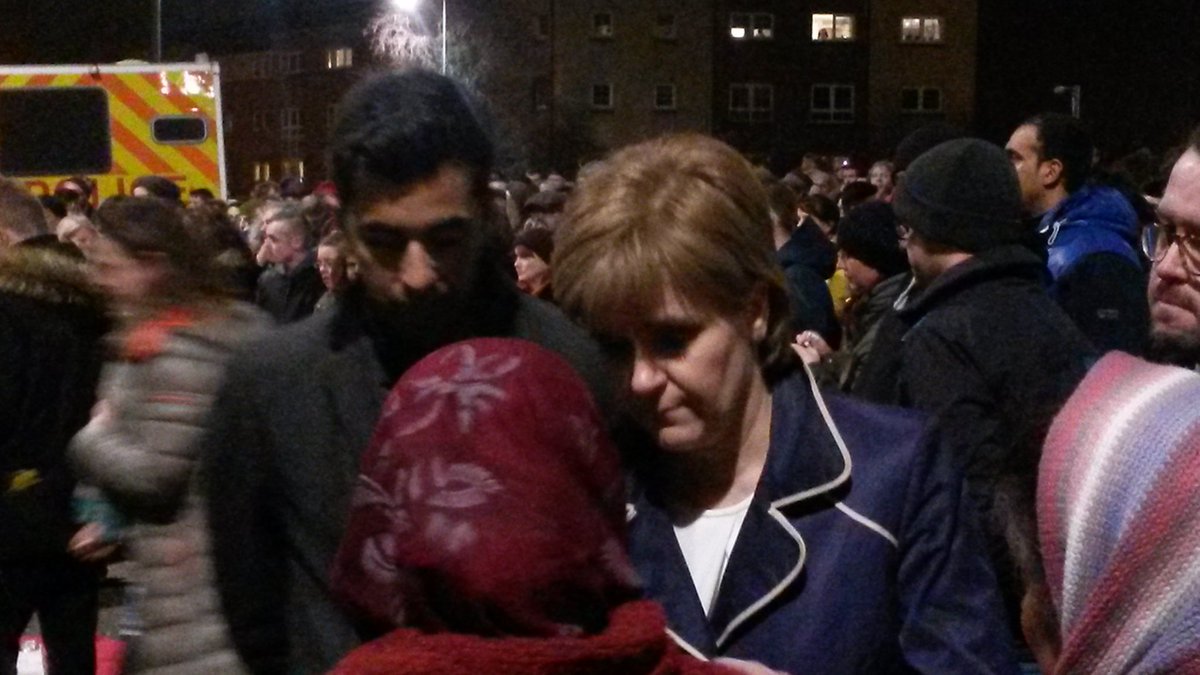 James Doleman